Nyree Saxby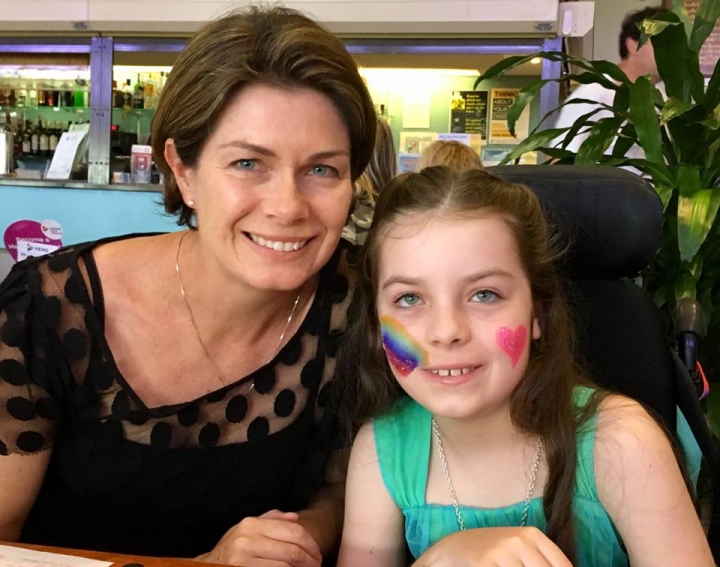 Nyree Saxby
I'm walking to save my daughter Chloe's life as well as Holly from Mollymook and over 200 children around the world fighting Vanishing White Matter Disease.
---
Recent Activity

Shaun Green Plumbing
11 MAR 2020
$200.00 Donated

Rachel Yerbury
07 MAR 2020
Hope the walk goes well !
$100.00 Donated

Barton family
07 MAR 2020
Good luck today Nyree! Sorry we couldn't be there with you guys today. You're one amazing, super woman and we are all proud to be part of the Saving Chloe Saxby family ❤️
$50.00 Donated

Sandra Baxter
07 MAR 2020
I am truly disappointed I can't be there to support Chloe today, but I am thinking of you all 😊❤ xx
$60.00 Donated

Patrick & Kathy Wilson
07 MAR 2020
Let's hope & pray that a cure will be found soon. Keep up the good fight.
$50.00 Donated

Michelle Otter
07 MAR 2020
Great work for Holly & Chloe!! ❤️😘
$50.00 Donated

Isobelle Montague
07 MAR 2020
$30.00 Donated

Glynis Simpson
07 MAR 2020
Just keep walking, just keep walking xxx
$30.00 Donated

Lyndsay Wiseman
03 MAR 2020
Good luck Ny, I'm so proud of you xx
$50.00 Donated

Lyndsay Wiseman
03 MAR 2020
Good luck Ny, I'm so proud of you xx
$50.00 Donated