Team IHMRI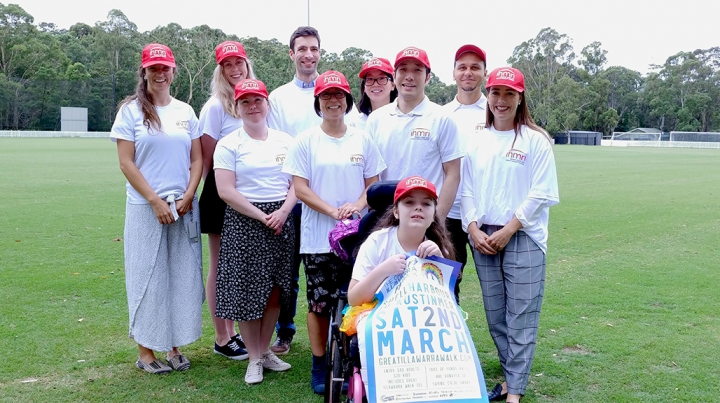 Team IHMRI
The Illawarra Health and Medical Research Institute (IHMRI) is a not-for-profit charity that supports researchers in our region. We bring scientists, doctors and health professionals together to find solutions to our greatest health challenges.
IHMRI researcher Dr Lezanne Ooi and her team are currently searching for better treatments for Vanishing White Matter Disease, so that children like Chloe Saxby can have a better quality of life.
---
Recent Activity

John Ferguson
19 FEB 2019
$50.00 Donated

Claudia Kielkopf
15 FEB 2019
$20.00 Donated

Liyu Chen
15 FEB 2019
A great job for great reason. Feel so pround of you, my IHMRI friends, not just the best researchers but also the most supportive community.
$88.00 Donated

Britt Berning
14 FEB 2019
Great work fundraising and spreading awareness in addition to the fantastic research you guys are doing!
$50.00 Donated

Antoine Van Oijen
13 FEB 2019
$100.00 Donated

Alison Haynes
08 FEB 2019
Best of luck for the walk! May your legs stay strong and your feet blister free.
$20.00 Donated

Neville Ng
03 FEB 2019
Breaking barriers
$2.00 Donated

Balez Blacksmithing Pty Ltd
30 JAN 2019
$50.00 Donated

Ian and Nola Shapcott
28 JAN 2019
$100.00 Donated

Taleah Jones
25 JAN 2019
$50.00 Donated